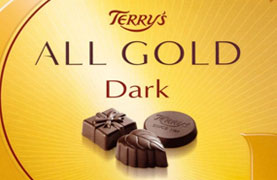 March 2017
Dear Filey lover;
I am delighted to introduce you to Langford Villa and know that when you come and stay you will enjoy not only the charms and beauty of Filey; but also staying in the property with the finest location in town. Langford Villa is also steeped in history; it was built in circa. 1830 and was often chosen by the Terry's family of York (yes Sir Joseph Terry the famous Chocolatier!) as a place to summer.
Since I bought the property in 2014 not much has changed; which I think is chiefly the way our guests want it. The sunny twin room at the back of the house is now a delightful king room boasting a new bedroom suite, bed, and large wall mounted television set. Stuff like fridge freezers and other electrical goods have been replaced and we are almost complete in our "un-pining" of the place. We are slowly replacing old furniture with even older furniture more in character with the age and feel of the place.
The most sweeping change of late is our partnering with  http://www.yorkshire-cottages.info/north-york-moors-and-coast/scarborough-filey-area/langford-villa-uk2443  who will now handle all our bookings and administration.
Keep on rocking in the free world.
Bill Rusling
Langford Villa
The Crescent
Filey