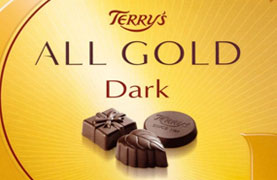 April 2019
Dear Filey lover;
I am delighted to introduce you to Langford Villa and know that when you come and stay you will enjoy not only the charms and beauty of Filey; but also be staying in the property with the finest location in town. Langford Villa is also steeped in history; it was built in circa. 1830 and was often chosen by the Terry's family of York (yes Sir Joseph Terry the famous Chocolatier!) as a place to summer.
Furthermore it features in the current BBC2 series "A house through time" – We're famous!
I bought the property in 2014 and did, well nothing much for the first four years; well you need a little time to gauge what people want and don't.
This year though we have gone to town with a lovely new (and much bigger) kitchen, a stunning new bathroon, and the creation of a en-suite to the larger of the two twins. The house is now a four star property offering a combination of what people expect these days, but still coupled with a delightful old world charm.
Filey is not just for summer though and with that in mind we have replaced the central heating system with a new super efficient cosy one, under-floor heating in the bathroom and kitchen and a beautiful log burner in the lounge. Combine this with (English Heritage friendly) new double glazed windows and you have the perfect property for a Winter or Christmas break.
Book through Cottages.com    http://www.yorkshire-cottages.info/north-york-moors-and-coast/scarborough-filey-area/langford-villa-uk2443  and do feel free to call me on 0797 0024242 if you have any questions at all however silly you think they may be.
I look forward to welcoming you soon.
Peace and Profit
Bill Rusling
Langford Villa
The Crescent
Filey